Services Offered
Has your household routine been disrupted by a malfunctioning or broken appliance? Whether your dishes are piling up because you have a problem with a dishwasher not draining or your laundry hampers are overflowing because you have a broken washing machine, Ace Appliance Repair is standing by to come to your rescue. We're experienced and knowledgeable appliance repair professionals. We care about giving our customers expert workmanship and superior customer service, no matter what appliance repair services they require. We also offer appliance installation, which can ensure your new home appliances' safe setup and long-term performance. If you live in the greater Pittsburgh area and want appliance service that's a cut above the rest, it's time to contact Ace Appliance Repair. We look forward to taking your call!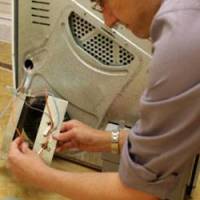 We offer the following appliance repair services:
Refrigerator repair
Dishwasher repair
Washing machine repair
Dryer repair
Dryer vent cleaning
Oven repair
Stove repair
Water heater repair 
Microwave repair
Garbage disposal repair
We can also install any of those units in residential settings. When you've noticed a decline in the performance of your appliance or you need help with appliance installation, you can always rely on Ace Appliance Repair to provide a quick, quality, and cost-effective solution. We'll give you results you can trust.
16 Years in Appliance Repair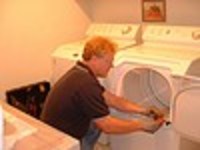 Ace Appliance Repair has been in the appliance service industry for 16 years. In that time, we've honed our skills and learned proven techniques to provide top-notch appliance repairs. Whether you come to us for dryer repair, dryer vent cleaning, dishwasher repair, or stove repair, our experience will help us solve your problems promptly and properly. 
Insured & EPA-Certified Appliance Repairs
 For your protection and peace of mind, Ace Appliance Repair is fully insured for all of the home appliance repair we do. We're also EPA certified for refrigerator repair, which means we can handle hazardous refrigerants safely. Hiring our skilled team means putting your valuable household appliances in capable hands. We know how much you rely on your fridge, washing machine, and other appliances to keep your home clean and your family fed. We'll work hard to get your broken appliance back in action soon. 
Emergency Home Appliance Repair
One of the things that sets Ace Appliance Repair apart from other local appliance repair companies in Pittsburgh is the fact that we'll be there for you in an emergency situation. Are you concerned about the dangers of your dryer overheating? Do you need fast oven repair in order to prepare for a big dinner at your home? Is your washing machine leaking all over your laundry room floor? Ace Appliance Repair will get a qualified technician out to your home as soon as possible. We'll give you the help you need when you need it. 
We're proud to stand behind our appliance install and repair services with a 30-day warranty on labor. We also guarantee any parts we install during the repair process for a full 90 days. We want to be your best and only choice for local appliance repair and installation in Pittsburgh. Call or e-mail Ace Appliance Repair today to discuss your needs and to schedule your appointment! 
At this time, Ace Appliance Repair does not offer commercial appliance repair, although we are able to perform vent cleaning for commercial dryers.